Roger's GN400 picture gallery
On this page you will find a few pictures of my two SUZUKI 1982 GN400TD motorbikes. If you have a nice picture of YOUR bike, you may add it to the collection of motorbike pictures from my guests. On that page you will also find the great pictures from other motorbike enthusiasts.
NEW (07.2006):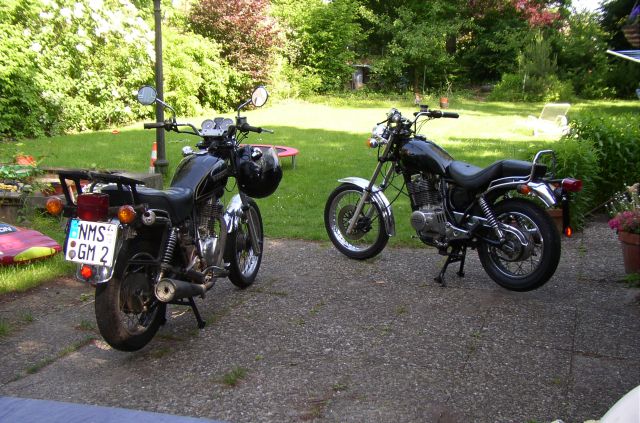 The former backup GN400 (right in the upper and left in the lower pic) is back in life! The condition is acceptable, so it will be back on the street next year.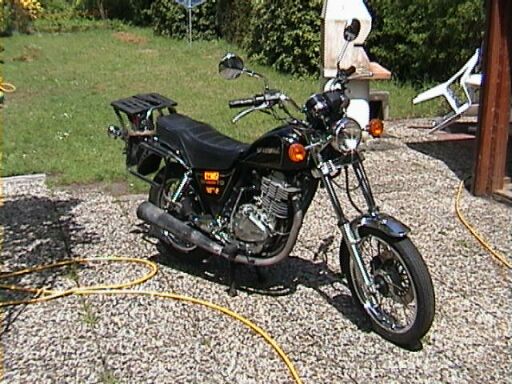 My GN400 TD in May 2001.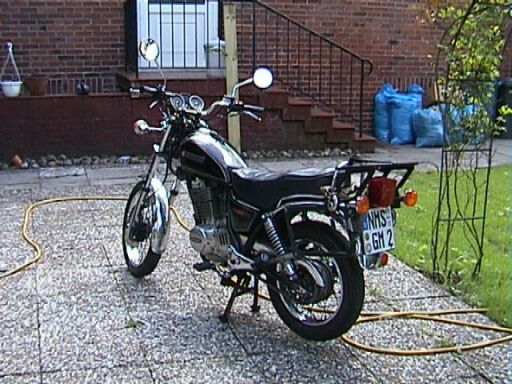 Also my GN400 TD in May 2001 but now from the other side.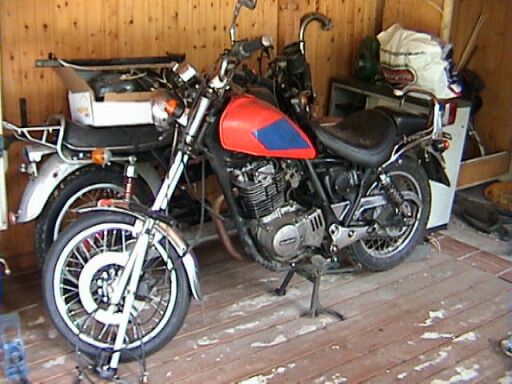 My backup GN400 I bought this year, because the original spare parts from SUZUKI for the GN400 are extremely expensive. Nevertheless until now I did not have any problems to get the right original parts.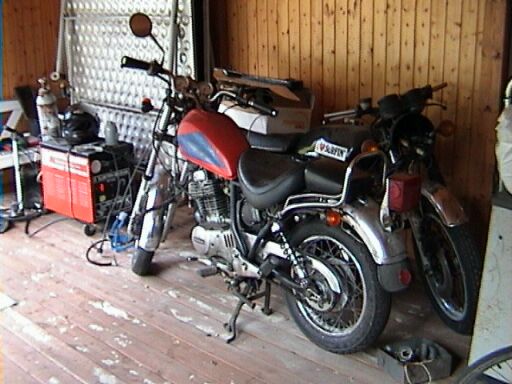 Again the backup GN400 also build in 1982, I paid 125,- Euro (100 US$) for it and the engine should be OK, well I did not test it until now.
This page has been accessed since 10.2001:
times.